By Karen Galarpe; Photos courtesy of Oakwood-Joy~Nostalg Center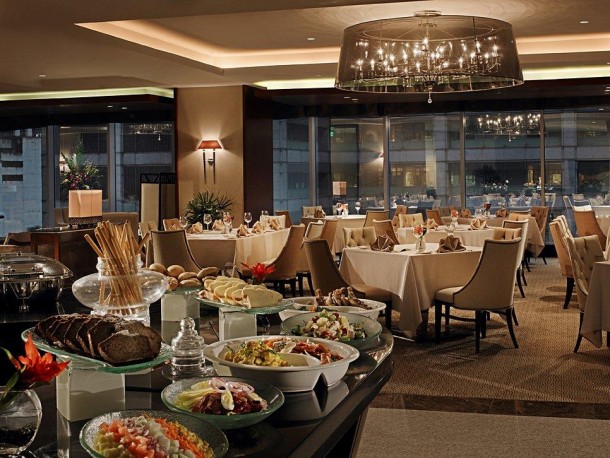 Mention "Oakwood" and the first thing that comes to mind to most Filipinos is the mutiny that now Senator Antonio Trillanes IV led during the time of then President Gloria Macapagal Arroyo. But that was years ago. Trillanes is now out of detention, Arroyo is no longer President but a Congresswoman, and mention "Oakwood" to those in the know and you'll get an entirely different answer.
"Oakwood" you see, now connotes luxury, a quiet oasis for those longing for restful and discerning accommodations right in the heart of the city.
This I got to experience firsthand when I checked in at the new Oakwood Premier Joy~Nostalg Center on ADB Avenue right across Asian Development Bank in Ortigas Center in Pasig City last August.  I felt it as soon as I stepped onto the small elegant lobby, unlike other hotels in the city. At Oakwood, it's quiet, the front desk staff and the bellboys are attentive, and you are immediately put at ease.
The bellhop who brought my luggage to my room, a 41-square-meter studio, took pride in showing me the amenities inside: a sauna, a washer and dryer, a full kitchen complete with pots, pans, and tableware; and an entertainment system aside from the standard amenities in hotel rooms. "If you want to watch DVD, you may borrow from our Business Center for free. And if you want to have food delivered from McDonald's or Jollibee, just have them deliver it to the lobby and we'll take it up to your room," he added. "Really?" I said. Hmmm.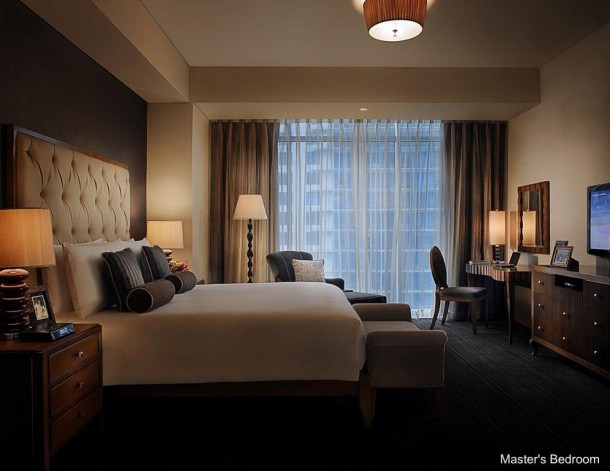 I learned later that all the 230 luxury rooms at the Oakwood Premier Joy~Nostalg Center — from studios up to 3 bedroom accommodations — all had those same amenities as serviced apartments, intended to be one's home away from home. Oakwood is conducive for long-term stays for those who require 5-star standards in their accommodations.  That is why Oakwood boasts of corporate clientele including top executives from prestigious international firms, as well as balikbayans, mostly Fil-Ams, who come during the summer and Christmas holidays.
Offering comfort, security and 5-star service, the Oakwood's services encompasses a whole lot: from airport transfer, limousine and taxi service, to regular shuttle service to malls and places of interest (e.g., Malacañang Museum, Bahay Tsinoy, even Lucban, Quezon for the Pahiyas Festival last May). For executives and businessmen, the Genesis Business Services center has boardrooms and video conferencing facilities, and offers secretarial and courier services, as well as airline ticket handling.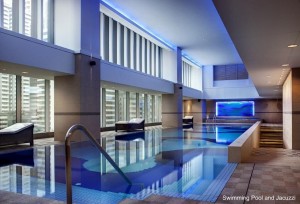 High speed broadband Internet is also guaranteed in the rooms and in the public areas of the hotel. For health buffs, there's The Fitness Center by Oakwood which has modern weights and cardio machines, an aerobics room and personal trainers on hand. There is a swimming pool, a lap pool, a jacuzzi, and a children's play area. Massage services and spa treatments are also available either at The Fitness Center or in the comfort of one's room.
But if there's one thing that Oakwood Premier Joy~Nostalg Center is best at, it's the unique service from the attentive staff. I can attest to that. The bellhop remembered my name the next day, the personal trainer at The Fitness Center said it was too bad I won't be able to attend the body jam class as I was checking out so soon, and the waiter at the Oakroom asked if I would like some bread while waiting for my panini. And the chef, who noted that my chocolate lava cake and coffee crumble ice cream were melting after I took photos of it, said, "I'll bake you another one." And he promptly went to the kitchen with a smile. Now that's service with a capital S.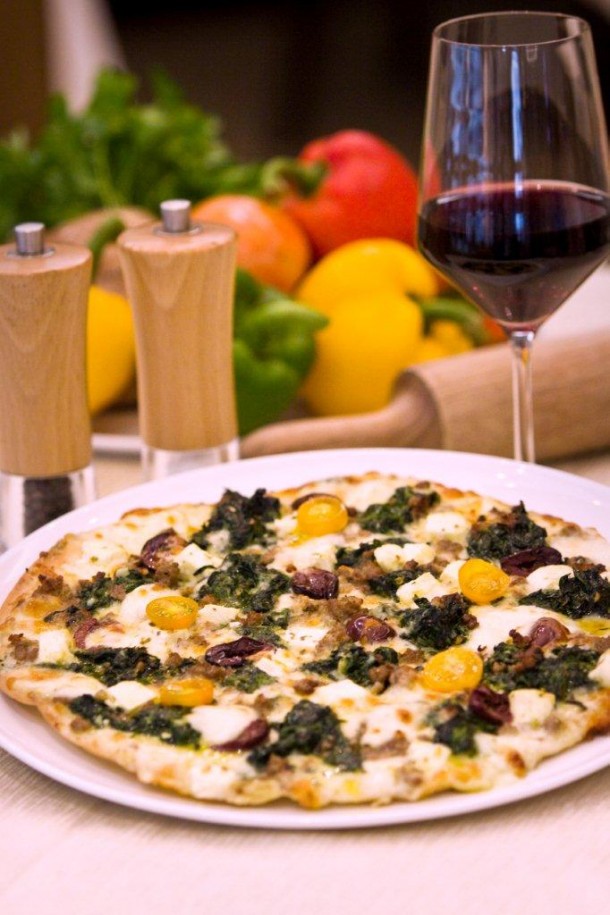 A world of flavors at Oakroom
Sitting at the relaxed and elegant sixth floor signature restaurant of Oakwood – the Oakroom, and sampling the scrumptious offerings convinced me that this has got to be one of Ortigas Center's best kept secrets. The food, which ranges from Asian, Western, and healthy dishes (read: vegan, vegetarian) created by French Executive Chef Jerome Cartailler and his team, among them Chef Edgar Alejandria and Chef Benjie Gardiola, is definitely worth the visit.
Take the simple pizza. Since Oakroom's World of Pizzas event was ongoing that time, I sampled the Scandinavian Pizza from a menu of 12 pizzas from around the world, and was rewarded with a thin crust pizza generously topped with smoked salmon, chopped dill, Gravlax, and dollops of sour cream. Creative and delicious, and at PHP495 for a whole pizza, definitely worth its price.
On my next visit to the restaurant, I tried the three course meal (PHP798 per person) which started with a Duck Liver Salad – pan-fried duck liver (foie gras) with mesclun lettuce and raspberry vinaigrette. The foie gras was done perfectly, and the vinaigrette went well with the whole salad.   My entrée was a pan-roasted sea bass fillet served with lemon cream and morels, an expensive mushroom (at PHP15,000 for 500 grams according to the chef). Delightful from the first bite, the fish was tender and the mushrooms provided a wonderful contrast to the cream.  To cap my meal, I had to sample Oakroom's legendary chocolate lava cake. Served freshly baked, it oozes with rich chocolate (like lava flowing out from a volcano, thus the name) at first slice. Partnered with espresso ice cream on the side, it was just a fitting end to a lovely meal.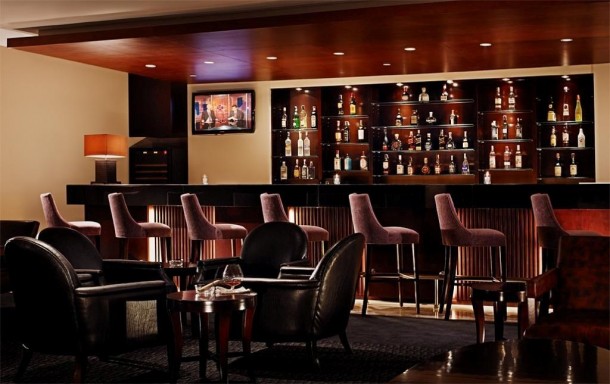 Oakroom also offers a High Tea set of teas, coffees, sandwiches, scones, and sweets from 3 to 6 pm for PHP695 for two, while at the Oakroom Bar, Thursday nights is Wine Buffet night, where guests can enjoy unlimited wine from a selection, as well as a complimentary plate of assorted cheeses for only PHP500 per person. A live band livens up the scene at the bar every Friday.
Oakwood Premier Joy~Nostalg Center is offering a Balik Oakwood promo for balikbayans. Room rates are discounted: studio executive room at P4,000++ and a one-bedroom superior room at P4,800++. Promo is valid until June 30, 2012. E-mail premiermanila@oakwoodasia.com for details.