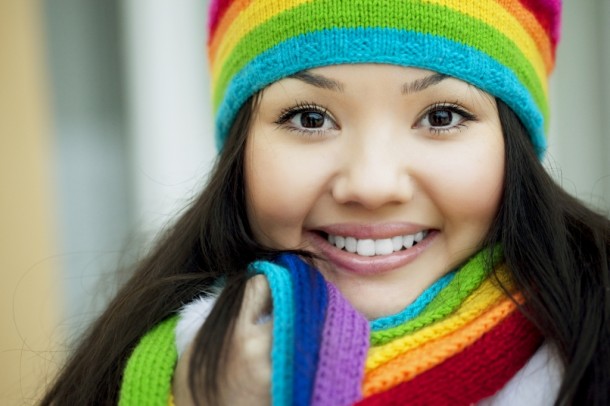 By Agnes Aquino-Briggs
Color is the core foundation of looking good and is a wonderful tool to make a statement.  Are you wearing your best flattering colors every day or are you stuck with your uniform of the same safe color you've been wearing over the years? 
When was the last time you received a compliment about the way you look, wearing a certain color?  Compliments make you feel attractive desirable and ultimately raise your sense of confidence. So why would you wear anything other than the colors that suit you best?
Your best color
Color, whether from the clothes and make-up you wear, or even from the shade or highlights on your hair, affect your look in a major way. The colors you choose should always be in harmony and in balance with your hair, skin and eyes, as well as match the intensity of your personality.
You will know that you are wearing the right color if it makes your skin appear even toned, smoother, fresher and younger; your teeth appears whiter with a brighter smile; your eyes appear brighter and alert and the highlights in your hair enhances your look.  With the right shades, you look healthier and radiant. Laughter lines and imperfections are also minimized, and your apparent size and body shape are balanced.
Your best color will always reflect your personality and sense of style and fashion.
Not your right shade
If a certain color does not match you, the results are quite obvious.   Wearing shades that are incorrect make your skin tone look uneven, and your wrinkles and imperfections, more visible. You look tired, dull and older than your age.  At times, the wrong colors also cause shadowing that may highlight under-eye circles or create the false impression of a double chin.  Furthermore, your teeth can also appear with slightly yellowish.
Colors that do not match you will always stand out more than you.
Color Analysis
Color Analysis is the science and art of identifying your best colors through skin tone color matching.  It is not merely a fad, but something that is very useful when it comes to developing your personal sense of style.
There is a lot of information published in books and online about color analysis – mostly evolving from the traditional seasonal color analysis which classifies individuals in four color types: winter, summer, spring and autumn, to a flow seasonal analysis with twelve categories to be a little more specific.
Wikipedia gives us a brief idea on some important considerations in analyzing color – "Everybody's skin color includes strong elements of red (based on the color of the haemoglobin in his or her blood, which is visible, to some degree, through the translucent skin). Color analysts agree that this is the case for persons of all races, and for all varieties of skin color. The undertone, which will be either blue or yellow, determines the person's color category, or season. A person's skin may have a strong or weak blue undertone, or it may have a strong or weak yellow undertone."
Unfortunately, existing resources usually feature Caucasians models or those with extremely dark olive skin and hardly anything in between.   So it is not easy to use these studies alone, when analysing Asian coloring.
The best way of having your color analysis done is through the personalized service of a Style Consultant who has a trained eye to guide and convince you with the supporting scientific explanation why one looks in harmony with say warm or cool colors.
But if you don't have the benefit of such services, here's a simple guide.
Analyzing Asian Skin
First, establish the color temperature – whether you are warm or cool.  Warm colors are traditionally orange, yellows red, while cool colors are blue green and violet.
More specifically, a person who is warm has skin that is very dark brown, medium brown, brown or pale peach, all with golden undertones. Colors choices should be focused on earth tones (yellows, oranges, browns, yellowish greens and orange-based reds).
A warm person always looks better in ivory than pure white.  Hence, foundation should be yellow-based.  Black is not such a flattering color, especially worn close to the face as this makes the individual look washed out.
On the other hand, a cool person looks better, pink-based foundation, and pure white rather than ivory.  The preferred colors includes jewel tones – blues, greens, pinks, purples, blue-greens, magentas, and blue-based reds.
A cool person has skin ranging from – very dark brown with reddish or blue undertones, brown with pink undertones, olive (most Asians and Latinos), or medium with faint color in the cheeks, to pale with no color in cheeks, or pale with pink undertones, or ruddy-pinkish red.
Expressing yourself with colors
Turned heads and be noticed. The evening can be yours in a little black dress. Look confident, professional and polished with a charcoal gray suit for an interview, establishing your credibility as soon as you enter the room.
Leave those flat and serious colors for business occasions, when you are planning active sports or an active day. Instead, wear energetic colors such as red and orange.
Brighten up and wear sunshine, if a rainy day is bringing you down, tangerine or yellow will lift spirits and keep you bright in the gray of the day.
Planning a romantic pursuit? Pursue in dark red.  Planning to be pursued? Baby Pink or ivory then.
Still afraid of colors? Consider a professional color analysis consultation.  Understanding how to determine your best colors is one of the best investments a woman can make.  It is for a lifetime and priceless, and not as expensive as the latest Louis Vuitton or even a Michael Korrs bag.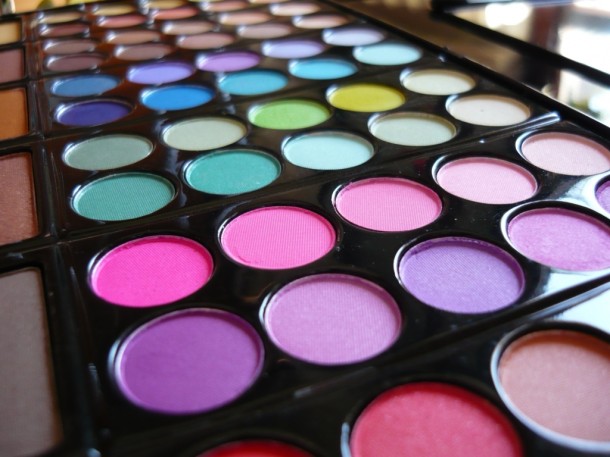 Say it with Colors
It has been ascertained by medical science that color can influence the viewer's hormones. So when choosing colors, be aware of what impact they will have when you are trying to meet the partner of your dreams.
Much has written about men but men don't know much about colors and how it affects them.  Men respond to colors well professionally and socially without them knowing it.  Ladies take note that:
Yellow – turns their heads to you and holds it there. Yellow, keeps them alert; something new can start.
Yellow-based reds – keeps the conversation alive
True reds – men are attracted to women who are confident.  Red exhibits confidence the most.
Burgundy – is the royal color and reflects class and sophistication, while attracting the same type of men.
Mid-range blues – some men are shy in the beginning.  This color puts them at ease and allows interactions to go smoothly.
Sky blue – calm and tame the man of your dreams with this color.
Navy blue – just like business, blue means serious.  If you want to be taken seriously, wear navy blue.  It inspires others to trust your judgement and listen to what you have to say.
Blue-based reds – Men are attracted to women who has a mind of her own and not a clinging vine. Blue based reds suggests intelligence but still feminine.
Red violet – Women hold the family together. This color suggests strength and creativity.  A woman who is strong and creative can weather the times.  Strong men attracted to strong women.
Colors when used in fabrics produce different reactions.   A red blazer worn with a white shirt to a business meeting exhibits confidence and power but a red blazer  worn with a lacy black top will send the wrong message and can  be interpreted as saying,  'I'm  sexy and adventurous, come an explore me  after the meeting. ''
_________________________________________________________________________________________
Illustrado Style and Image columnist, Woman of Substance 2011 Honoree and Philippine Business Council – Abu Dhabi Chairman Agnes Aquino Stott-Briggs is a woman on a mission – to educate and empower men and women with confidence that comes with looking their best and believing in themselves to achieve their goals.  This multi-talented lady who has a degree in Economics, and has successfully run businesses in real estate and interior design, is a Certified Image and Personal Consultant, armed with training from the Philippines' prestigious Cora Doloroso Finishing School, and the Sterling Style Academy USA – one of the world's leading Image and Style institutes. 
Find more Fashion and Beauty on Illustrado Life.