Pinoy Pro – Celebrating the Professional Pinoy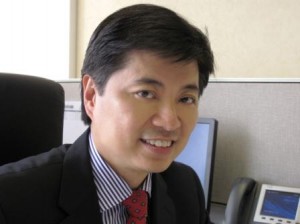 Glenn G. Cuevo
Senior Vice President & Head – Cash Management Division
Wholesale Banking Group
Al Hilal Bank – Abu Dhabi
Glenn G. Cuevo works for Al Hilal Bank, a 100% government owned, Islamic bank in the UAE, based in Abu Dhabi. He is responsible for the establishment, administration and direction of the Cash Management Division, covering the core functions of: Product Development, Sales and Solution Delivery. He has started his banking career in Citibank as a Management Trainee and worked his way up the corporate ladder to becoming a dedicated and dynamic senior bank executive in six years. He pioneered cash management in Citibank and Standard Chartered Bank, both in the Philippines, and in Abu Dhabi Commercial Bank. He brings into this institution almost twenty years of extensive banking experience in corporate account management, transaction banking, regional audit, service quality and wholesale banking operations.
Glenn has participated in the Euromoney and Marcus Evans regional Cash Management Conferences in the Asia Pacific as a guest speaker for the master class and corporate case studies. Glenn holds a Master of Business Administration Degree from the University of the Philippines and Bachelor Degree in Business Management from the Ateneo de Manila University.
He has a strong interest in traveling and a passion for Filipino paintings, sculptures and photography.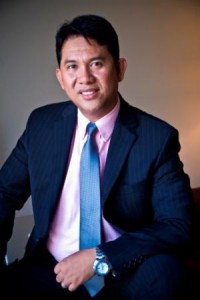 William Damot
Commercial Manager
John Buck International Properties LLC – Abu Dhabi
William 'Boyet' Damot holds a Civil Engineering degree from UP Diliman, and also earned an MBA degree from the Ateneo Graduate School of Business.  He started as a Management Trainee with a foundation engineering firm in the Philippines and was promoted, within a year, to Project-in-Charge on a multi-million peso slope stabilization project for Tagaytay Highlands Golf and Country Club. He moved on to Shimizu Corporation where he was involved with the Glorietta Mall redevelopment and a Greenfield industrial plant (California Manufacturing Corporation) project.
Shortly after completing his MBA, he focused on a project management and worked under the Commercial Section of Jardine Schindler (Philippines) and later on, with the Corporate Services Finance department of Intel Corporation (Philippines). Boyet was the CS Construction Finance/Project Controls Manager for Intel Corporation when he decided to accept a job offer from the Al Futtaim Group and moved to Dubai in 2007.
Boyet now works for John Buck International, a development management firm majority owned by MUBADALA, as the Commercial Manager on the proposed Rosewood Hotel-Abu Dhabi.
Boyet is an active member of the UP Alumni Association-UAE (UPAA-UAE), a group which he considers as his extended family, where he is currently a board director/vice-president. He takes pride in the group's various fund-raising activities to support deserving but financially-challenged students back home.  An avid photo-hobbyist, he is also founding member of LENTE, the photographic society of the UPAA-UAE.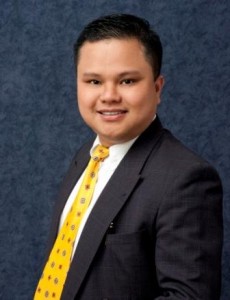 Cesar V. Parroco Jr.
Manager – Web and Publishing Department
Marketing Communications Division
Sony Gulf FZE – Dubai
Cesar oversees web and publishing communications for Sony Middle East and Africa.  Cesar, who has 17 years of professional experience started as a programmer at SSS Bacolod City, Negros Occidental.  Before moving to Dubai, he worked as a Technical Assistant for a Project Management Consultancy firm in Brunei Darussalam.  He later joined his wife in Dubai in December of 1999.
Rocky, as known to his friends, has a Computer Science degree from the University of Negros Occidental – Recoletos.  His degree served as a significant foundation in his chosen career, but being inquisitive in nature, he kept himself abreast with the evolving developments and trends in the world of IT mostly by self study and research.
With his passion for photography, Rocky takes part in the Overseas Pinoy Professional Photography Society as an officer and instructor. He has not only won awards in various photography contests, but also conducted a series of photography workshops to raise funds for charity.  He and his wife also actively serve in the CFC community organization in the U.A.E.
Rocky is married to Lou Olvido-Parroco with whom he shares common interest in travelling, painting, music, food and books.  Together they have two lovely children, Patrick Josh and Pia Bianca.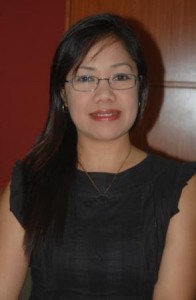 Ma. Lindsay Silloriquez Reyes
Director of Project Sales
Thuraya Turnkey Projects LLC – Dubai
Lindsay Reyes started her career in the Sharjah, UAE 11 years ago as a Sales Coordinator for Intermetal Ltd. – a leading furniture manufacturing company catering to the banquet and conference furniture needs of local and international five star hotels.  After three years of service, she was promoted to Marketing Assistant.  Thereafter, Lindsay's passion for sales has emerged and she was given the opportunity to work as a Sales Executive.  In a year's time she was given the responsibility of looking after the entire UAE market, managing a multicultural team of sales executive as Area Sales Manager.With hard work and passion for sales and customer service, Lindsay was able to establish her name and reputation within the hospitality industry. This has opened another door of opportunity with a much wider scope and challenge.  She was appointed as the Director of Project Sales for Thuraya Turnkey Projects LLC, a fast emerging solutions provider in the hospitality industry.
Lindsay has a degree in Mass Communications major in Broadcasting from the West Visayas State University, as well as specialization in Sales and Marketing from the American University of Sharjah.
Legal & Compliance Manager
Abu Dhabi Finance PJSC – Abu Dhabi
Robert Payawal is a Certified Public Accountant (Philippines), Certified Internal Auditor (USA) and Certified Anti-Money Laundering Specialist (USA).  Proudly self-made, Robert has worked since his early years to support his education and eventually earned a degree in Accountancy at the Philippine School of Business Administration, passing the CPA board exams in the same year (1999).
He started his career at KPMG Manila as an external auditor and then moved to the Bangko Sentral ng Pilipinas (BSP) as Bank Examiner.  Here, Robert was given the opportunity to learn banking specializing in the areas of Asset Quality, Private Banking, Trust and Anti-Money Laundering, and played a major part in some of the institution's high profile projects. After five years at the BSP, Robert was recruited by KPMG UAE to join their Risk Advisory Services as Supervising Senior.  Thereafter, he moved to Amanah Capital, a DIFC based asset management company, as Compliance Officer and Money Laundering Reporting Officer for their DIFC operations.
Currently, Robert works for Abu Dhabi Finance, a mortgage finance provider in the capital majority owned by Mubadala Development Company and group of publicly listed real estate and financial institutions, as Legal and Compliance Manager in-charge of compliance matters and managing legal risks and requirements, including dealing and managing external legal counsels.
Robert lives in Abu Dhabi with his wife and two kids and loves reading, travelling and playing basketball.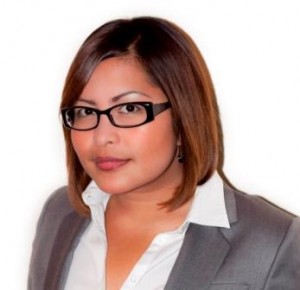 Saudin Dungog-Noddings
Investor Relations & Conference Manager
Cityscape Global (IIR Middle East) – Dubai
Saudin started a career in television at the age of 16 hosting TSADA, ABS-CBN's weekly regional variety show in Cagayan de Oro City/Northern Mindanao, and later on was more known as "Ashley" on the radio when she ventured into radio presenting at WILD FM.
No stranger to the limelight and the public eye, she was crowned Miss Cagayan de Oro Centennial (1998) and was one of ten women featured in the TV commercials and print ads for Dove Philippines' Women of Substance Campaign in 2004.
She spent the last three years in Dubai – in the conference and exhibition industry– putting together high-caliber large scale B2B summits and conferences for the energy, travel and tourism, IT, healthcare and infrastructure sectors across Asia, Europe and the Middle East, and has launched and turned around events into market-leading revenue-generating brands.
Currently, the Investor Relations and Conference Manager of Cityscape, which is the world's largest real estate portfolio of exhibitions, conferences and business breakfasts in Dubai, Abu Dhabi, Saudi Arabia, Asia, China, Russia, USA and Latin America, she manages conference production, programme development and investor relations on a day to day basis – in between meetings with and closing partnerships with top executives from international blue chip companies and government authorities.
Saudin is recognized by her colleagues as someone always raising the bar and always desiring to push the traditional parameters of event models. She is also a public speaker.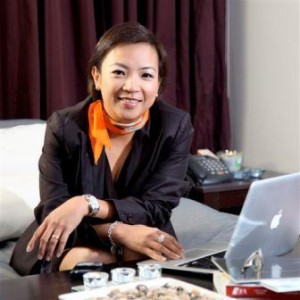 Gisela Vargas
Marketing and Commercial Manager
Precious Times – Dubai
University of the Philippines Diliman Business Administration graduate and former Brand Manager at the Universal Robina Corporation, Gisela Vargas moved to Dubai five years ago to look after her family and to support her husband, an executive at an international bank.  However, Gisela couldn't resist the call of the corporate world that she donned her business suit back on, unknowingly changing her life in Dubai.
Gisela brought with her years of marketing experience back home and started as a Brand Manager for international jeweler Damas, handling high end jewelry brands Faberge and Marco Bicego.  She then took on the challenging role of Communications Manager, organizing glamorous gala events and handling the marketing needs of Damas' international brands. Working now as a Marketing and Commercial Manager for Precious Times, exclusive distributor of Philip Stein watches, Gisela oversees the entire business operations for the company in the GCC. "Finding life-work balance in Dubai is a challenge. I see to it that my family gets my attention while I have the challenging task of developing the Philip Stein business in the GCC," she says.
From the luxury world of jewellery retail to her humble household in Bur Dubai, Gisela represents the modern Filipina to the core – a loving wife and mother, and a hardworking corporate executive rolled into one.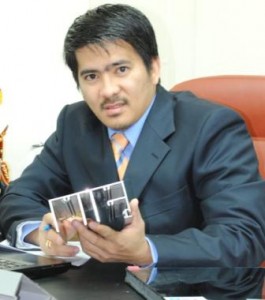 Guiller Almonte
QA & QC – HSE Manager
Reem Emirates Aluminum LLC
Abu Dhabi
Guiller Almonte is a Civil Engineering graduate from the Lyceum of the Philippines – a proud working student who supported his college education by working as a service crew at KFC Philippines for four years.
He started as a QA/QC Inspector until he was promoted to the position of Project Engineer at an aluminum curtain wall company in the Philippines. The Discovery Center in Ortigas was his first accomplishment back in 2000. 2002 saw Guiller moving to the emirates as he joined ALICO Aluminum in Sharjah, one of the biggest companies in the regional sector.  During his stint in ALICO, where he started as QA/QC Inspector and was eventually promoted to Time and Motion Engineer after two years, he was involved in both local and regional projects.  Thereafter, Guiller moved to Thomas Bennett Gulf (TBG) and eventually to Abu Dhabi to join Reem Emirates Aluminum, where he was involved in setting up the company three years ago.  Here, the hardworking engineer started as QA/QC Engineer for a period of one year and got promoted to QA/QC Manager and then IMS Manager handling the group of company's QA/QC and HSE.
Well settled in the UAE with his family, Guiller is also an active member of the Overseas Filipino Civil Engineer Association (OFCEA).