Onli in da Pilipins
The Most Sociable of Them All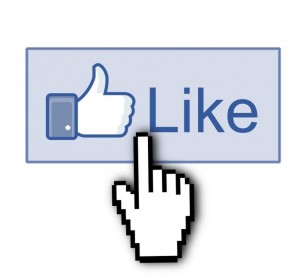 By Aby Yap
So, those years of being chummy with our classmates while toiling on crazy group reports/skits/games despite the pasaways who would have been evicted if only PBB already existed then (too bad it came too late) actually paid off. We've come out as the world's indisputably fun, friendly, and fabulous people of all time — offline and online. Congratulations!
It must be the Pinoy's bloodlines, or Mommy's gripping influence. (Just think how she used to make tsika with everyone at school and how she ended up being elected PTA president year after year.) Who can really tell? We rule at being sociable and that's always a good reason to party.
Who's the Social Networking Bida?
Well, who else but the Philippines? That's according to comScore, 24/7 Wall Street, and Universal McCann. It's best not to argue with them.
If we were able to hold on to that "SMS Capital of the World" title for like, forever numbing our thumbs in honor of unli-texting (Globe/Smart/Sun, you owe us big time!), bagging another title such as "Social Networking Capital of the World" was no a surprise. Remember, it was us who breathed life into Friendster with our – who-can-get-the-most-testimonials contest and eventually killed it with our glitzy profile pages, hah!
So, out with Friendster and in with Facebook and Twitter lest Filipinos including our Jejemon kababayans would be homeless and lonesome online — something that's utterly inconceivable, que horror! We just can't Google, blog, wishful-shop, play Tetris, or Farmville every time we connect to the net; we need social connections. Naks!
Pinoy nature (or is that just a form of extended hospitality?) dictates us to (1) send "friend requests" to the entire clan from new-born to senior, (2) look for long-lost kindergarten/elementary/high school/college/MA/work/neighborhood pals/acquaintances, (3) post what's on our minds not less than five times a day, (4) upload and tag photos/videos pre and post-digital age, (5) poke, like, comment, and reply "Thanks for the pokes/likes/comments," (6) share links to the latest showbiz and/or barangay tsismis, (7) invite everyone to vote <insert name> for <insert title>, (8) subscribe to a million fan/group pages, (9) ask your family and friends to help build your house/farm/castle/city, (10) stalk, er, follow celebrities, your crushes and frenemies, and so much more!
But don't ever mistake us for having nothing else better to do with our lives. Nah ah ah, "Filipino Time" wouldn't have been coined if that was true.
FYI, we're way too busy being on the lookout for the next Pinoy YouTube sensation, someone Ellen would want to guest on her show and Oprah would be a willing ninang to. We're even quite ready to key in those two magic words for the nth time, "Pinoy Pride," for the Whole Wide World to see.
Besides, we're working twice as hard to steal the "Facebook Capital of the World" trophy from Indonesia's 40-million users. Just 12-million more Pinoy sign-ups and we'll be Facebook Bida soon. Super like!
How Social Networking Bibo Are You?
Nearly all Filipinos are sociable online, but some are more passionate (read: obsessed) than others. Let's see how far you've gone.
You campaigned for Efren Peňaflorida, the Palawan Underground River, Shamcey Supsup, Jessica Sanchez, and others by sharing where-to-vote links (and/or how-to-multiply-vote "tips") on your blog/wall/tweet.
During picture-taking, what you think about is whether anything would be good enough for your profile photo. You believe in weekly updating because you might have grown too fat/thin by then and your friends deserve to know.
At the height of Ondoy, you left a post/tweet informing everyone that you were logging out for a while since you had to move stuff to the rooftop before the floods ravage everything. Of course, you took your laptop first.
On some occasions, you added friends of your friends rationalizing that if they could be friends with your friends then they could also be friends with you. After all, that's the essence of social networking, I thank you.
"My Relationship Status" reflects your love life status, immediately changing from "Single" to "In a relationship" once you and your honeybunch decided that you're meant to be. Whenever you fight, though, you change it to "It's complicated."
You determine your family and friends' moods based on their status updates. If there's a parinigan vibe, you investigate the various comments on their posts and put into action your researching a.k.a uzi skills to understand the issue.
To find out where you are, who you're with, and what you've been doing 24/7, all we have to do is to check out your wall posts. You're actually doing potential kidnappers, akyat-bahay gangs, and their tribes a favor so they should thank you.
Here's your idea of online bayanihan: wash my pet and I'll fertilize your crops. And how about this one for online revolution: join the group page movement against Willie Revillame, electricity price hike, or whatever ticks you off.
You think in hashtags, therefore you aim for trending topics. You stay tuned to Vice Ganda's too-many-to-mention hashtags, but you stay away from Mo Twister's and Tim Yap's. Mother Monster, please guide them. #PeacefulTwitterCountry
The supposed end of the world this year is no longer scary. You fear more for when Facebook timeline becomes mandatory. Nooooo!