Nursery basics program – FREE for kids 2.5-4 years old in Dubai
Times are tough and we realize that parents need all the help they can get.
We at De La Salle Montessori would like to contribute to the community by offering our assistance to small kids who do not have the opportunity to attend nursery school at the moment.
DLSM Bright Start Program
12 session (actual) teaching program
Basics: Language, Math, Science, PE, Music, Practical Life and Arts
5 sessions per week – Monday to Thursday
3 hours per session – 9:00 am to 12:00 pm
From December 18 to January 4
For 2.5 to 4 year old kids
*Please call (+971) 4-398 6218 to apply.  Limited seats.
Address: Mankhool Road, Bur Dubai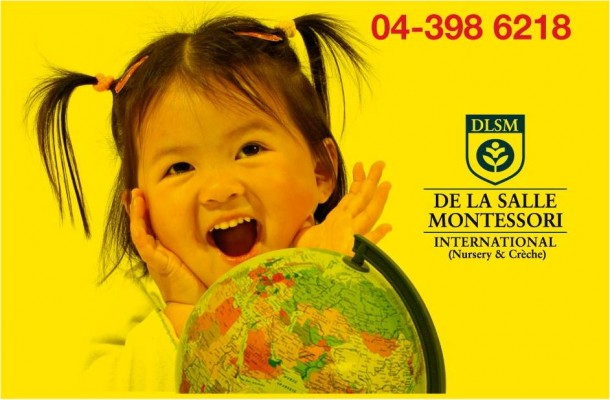 Our Credentials
Not just a playschool – unique educational program for infants and young children

Early Childhood Education – develop and master basic skills and learn desired values and attitudes
Montessori Educational System integrated with other teaching techniques
Member of the International Montessori Council (USA)
11 Years of Experience – over 1500 children cared for
DLSM SPED – Special Education Program for children with special learning needs
Qualified Filipino Staff – teachers, assistant teachers, school nurse, and auxiliary staff
Multicultural Pupils – Representing over 25 different nationalities
The Care We Extend
Professional Child Day Care – Valuable support to working mothers and their young
Flexible Schedule – Geared towards working parents
Extra Curricular Activities – clubs, dance lessons, concerts and programs
Experience with caring for infants as young as two months and children until four and a half years old
Staff that care – personal touch on children's nutrition, hygiene and values formation.  We treat your children like our own.
The DLSM Touch – We go the extra mile…
Give your child the De La Salle Montessori advantage.
Enrollment now going on for regular students – SCHOOL YEAR 2011 – 2012