EDITOR's NOTE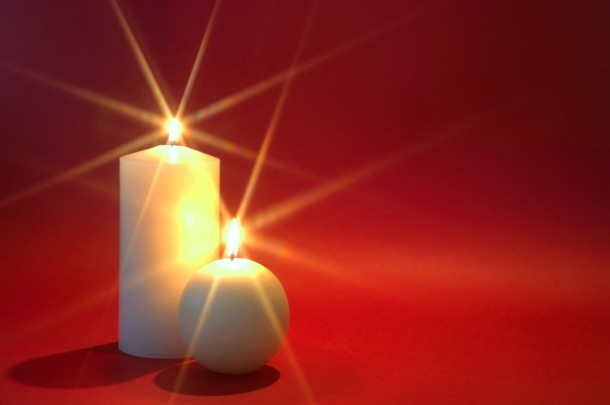 Call me jaded, but it seems that for me year after year, Christmas has become increasingly a tiresome race to shop and binge.  We've got the routine down to pat – the whole year passes us by in a blur, and before you know it, you're taking out the tree and holiday baubles. Then, just several days before the day, you run around the malls frantic to complete your gift shopping, only to settle to the exercise of exchanging meaningless 'things,' while our stomachs heave from the sins of our annual over-eating marathon tradition.  Then, as you wind down with yet another set of "bling" in a tiny box, another bag that you would hardly ever use, shoes and clothes that your wardrobe is already full of, you secretly wonder, with a sharp stab of guilt in your chest, "Is this all there is to Christmas?"
True, we always try to remind ourselves that we shouldn't miss the real spirit of the season; that it's all about sharing and spirituality.  But as we repeat that over and over in our heads – does it ever really sink in when all you are hoping for are the new season Louboutins, the latest Xbox 360 release, an iPad and iPhone combo, or even tickets to next year's spa vacation?  According to a recent sermon I've heard, most of us are guilty of the same thing – we never fail to give gifts to each other and ourselves, but we never think about giving anything to the real celebrant of the season. Remember? 'The Guy' actually having his birthday on the 25th of December?
Don't get me wrong.  I've never been one of those ultra-religious folks, nor am I an angel of doom telling you to repent because the end is near. It's just that, seeing all the things happening around us in the last few years makes one wonder about the true essence of all of this – for real.
The 'things' that we allow to exclusively occupy our Christmas wish lists won't do us any good when life puts us through the test – and that's a pragmatic fact.  And it is the preoccupation with these 'things' that desensitizes us and makes us miss what's more important, in an occasion that really requires something else.
During these years of difficulty, we've seen the high and mighty rich crumble, or those with privileged lives struggle and fall down to earth, and all it took was an inevitable tick in global economy.  And more recently, the calamities in the Philippines have reminded us of how vulnerable our existence is, as mother nature claimed lives in one fell swoop.
Lesson learned here? When you are challenged by fate, the meaningless 'stuff' that you have amassed, the material things that made you the envy of your neighbors, won't save you.  They won't even offer you comfort.
While there is nothing wrong, and nothing stopping us from indulging in material delights (and oh, I do love them too!) which, by the way, we can give and receive at anytime during the year, we should really put some serious thought on how we give during this season – an occasion that deserves a truly heartfelt and solemn exercise of generosity, no less.
Let us not just go through the motions of thoughtlessly swiping away just for the sake of finishing our holiday shopping.  Even better, let us give gifts with a little extra something – couple them with the stuff that money can't buy: a gesture of kindness, a break, the gift of time, an experience, blessings, prayers and whatever's given that truly is for the receiver to keep.
And while you're at it, don't forget the 'big present,' the one for the real celebrant of the season – that little Child lying in the crib in that humble manger, who has given all of us the 'gift of all gifts.'  There are so many things that you can do ('do' being the operative word).  I'm sure you'll figure out something out.
My dear Illustrados, here's wishing that you the best of the holidays, and that you and your family are touched by the true spirit of the season.