By: Ana P. Santos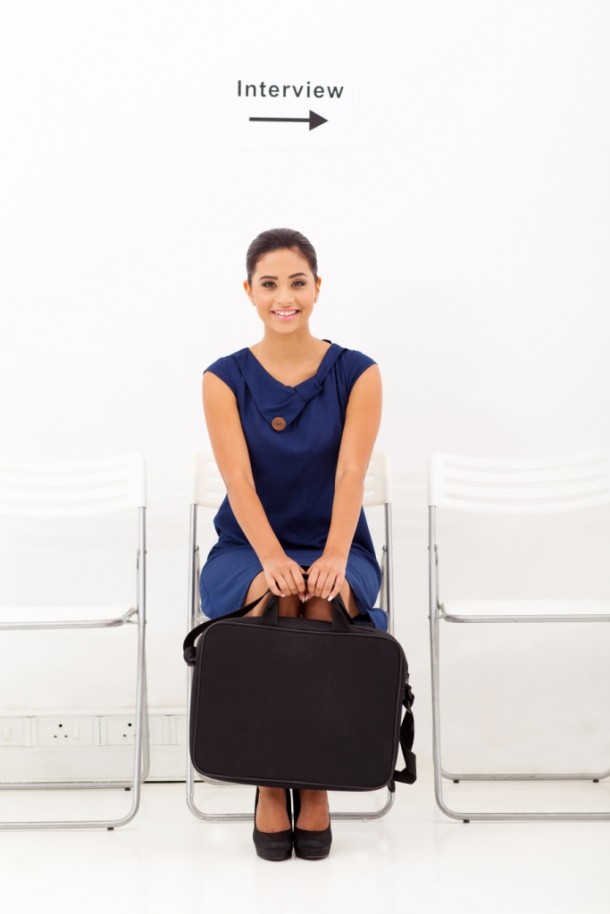 Don't mix your dream job with a nightmare interview or resume.
"Well, to be honest, I'm just waiting for my boyfriend to propose to me. I actually don't know what to do if he won't. Maybe I'll just go abroad."
That was an actual answer I got during a job interview for a Marketing officer for my team. I politely ended the interview shortly after that. Her desperation and lack of career direction set off alarm bells. I didn't want someone like that on my team.
There are just as many ways to ace a job interview as there are to kill it. Be aware, be conscious so you don't sabotage yourself.
Job interviews, performance assessments, and presenting yourself to prospective clients are a lot like going out on a date. You want to put your best foot forward, make a good impression, and be invited back for another interview or a followup meeting. That is, you want to score another date—with a mutually beneficial and fulfilling relationship being the end goal.
WHAT TO DO
Do your homework.
Absolutely nothing can compensate for doing your homework and researching about a company or client before a meeting or interview. Some important things to check on are: the company's business standing and performance, as well the various businesses they are in. "Corporate social responsibility" is a new a buzz word, so you might to look into how the company balances profit and social consciousness. This can give you insight on the company's corporate culture.
"There is no excuse now for a job applicant not to research about a company's background or vision. Not when everything is Google tab away," says Reese Fernandez, president and co-founder of social enterprise Rags2Riches.
Watch your body language.
Make a good first impression with a confident yet friendly smile and a firm handshake upon introduction. Don't slump or slouch in your chair since this can give the impression of laziness or lack of enthusiasm; neither should you fold your arms in front of you when asked a tricky question since this comes off as aggressive or defensive.
Speak clearly and confidently.
Don't be afraid to pause for a seconds to compose your thoughts before answering a question. "One good way to buy some time is to repeat the question and then segue to your answer," says Dee Santiago, a human resource specialist. Contrary to what you might think, it's not fast talking that will make you appear glib, but clarity and enunciation. It's also a good idea to reword the question and ask the client or interviewer whether you have understood it correctly—this way you can be sure you're giving them the information they want to know, and it will show them you are both careful and thorough.
"If you're not comfortable with using English, then – unless you're applying for a call center agent post — speak in conversational Tagalog. Nothing is more awkward than carrying on a conversation with someone who is trudging and struggling with English," advises Dee.
Know what your strengths and weaknesses are.
"I love asking a candidate what their strengths and weaknesses are because most people don't know how to answer," says John Williams, a recruitment officer at a development agency. "They either downplay their achievements or oversell themselves. When a candidate knows how to balance their reply, it impresses me."
As a basic rule of thumb, John suggests learning how to spin a positive note into a weakness. For example, "I may appear like a laid back person who doesn't speak much, but my work attests to my being results-oriented."
Balance competence and confidence.
While competence is a given, the amount of confidence that is considered acceptable rather than cocky will depend on the nature of business you are in.
"I actually look for a slightly higher level of confidence because I'm in the IT consulting business. Clients come to us with problems and expect us to have solutions. I need people on my team who believe they know more than the clients," says Dona Marchadesch, a technology specialist.
WHAT NOT TO DO
Don't ask presumptuous questions.
Questions about payment, salary benefits, or other details about remuneration are not to be asked until you are sure you are going to get the job or you have sealed the deal.
Instead, focus your questions on the company's future plans and programs that were discussed with you. This shows your interest in the company and indicates your sincerity about how you can be of value.
Don't forget the details.
Come well-groomed. Take the extra five minutes before the interview to go the ladies room and check on your hair and make-up and smoothen out what you're wearing. It'll leave you relaxed and more confident.
Have extra copies of your CV on hand for interviews. Make sure your CV has a cover letter is not longer than one page and is addressed to a specific company or person rather than the generic: Sir/Madam.
Don't disparage competitors or past employers.
This is just in bad taste, and it doesn't say much about your professionalism and work ethic. If asked about your work experience with other companies or past employers, stick to positive answers. At best, just so you avoid lying, stick to a neutral response.
Don't get too personal.
Unless asked, do not volunteer information about your family and personal relationships.
If you are asked, limit your responses to short sentences that don't go into too much detail.
Don't sound too desperate.
Just as on a date, you shouldn't ever sound desperate about a job. It's just a…turn off.
_______________________________________________________________________________________
Find more money, business and law on Illustradolife.