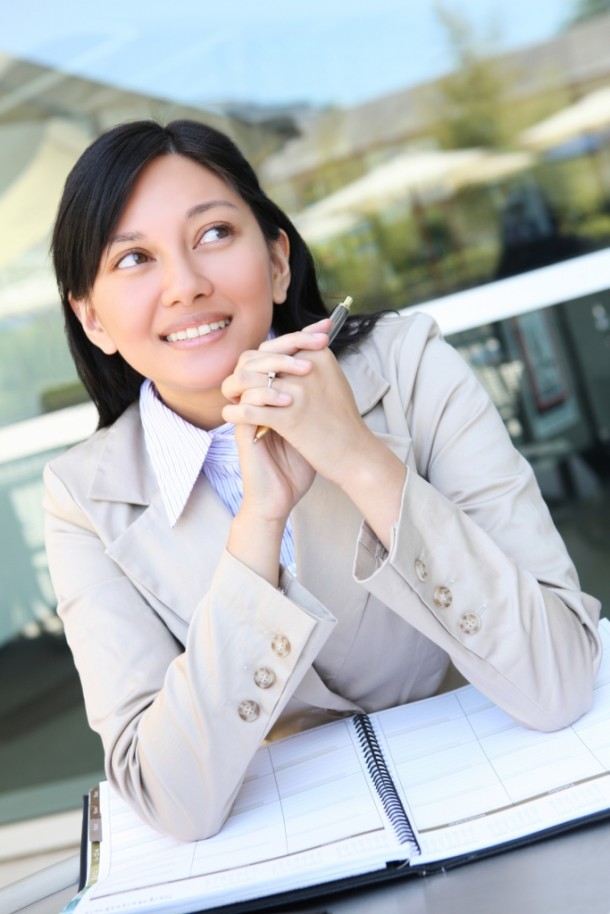 By Bo Sanchez
Money is not my definition of wealth, but it sure comes in handy. For example, every weekly romantic date I have with my wife requires money. And so are my dates with my kids. And my dates with my 83-year old Mom. My wealth is my relationships. Not money. But I can't deny that money helps me in my relationships.
Once upon a time, I was poor. But in the past 10 years, I've grown my financial wealth including a small business, real estate, and learned to work the stock market and other paper assets. From being a poor missionary, I now enjoy 16 streams of income flowing into my life. Because of this, I now send a growing number of poor kids to school, support more missionaries, and give more livelihood to poor families. Yes, I used to be one Pinoy who hardly had money, because I thought being wealthy is not the way to live a wholesome life. But I have changed my mindset about being wealthy. I realized I cannot help the poor if I myself am poor.  Now I am the new Pinoy who isn't afraid to be rich and who is brave enough to use that wealth to uplift my fellow Pinoys. Yes, the Pinoy can change. We must not be afraid on innovate, to embrace change.
Do you embrace change? Many people are stuck but they wait for things to change on their own. Today, I want to share a fascinating story with you emailed to me by friends about 273+ times already. I'm sure you have heard of this charming parable. If you know this tale, skip it, and read my luminous analysis after the story.  If you haven't read it yet, then enjoy.
The Stream and The Wind One day, the Stream stared at the desert — and sighed a deep sigh. He knew he was stuck. How could he cross this giant desert? So the Stream talked to the Wind. "Mr. Wind, I need your advice. I want to cross this gigantic desert. But if I throw myself to it, the sand will absorb me and I will be no more…" "That is true," the Wind thought deeply. "So what should I do? You see, I have a dream. I want to grow. I want more fish to make their home in me. I want more trees to plant their roots on my shoulders. I want happy families to have picnics on my banks. I want to bless the world with great love." The Wind smiled, "I can help you. I can absorb you and carry you through this desert." The Stream was stunned. He said, "Isn't that terrifying? What does that mean that you will absorb me?" "That means that you'll become a cloud and I'll carry you to the other side of the desert. Once there, you'll become rain and you can become a stream again." "I'll change my form? I'll no longer be me?" "Mr. Stream, you have three choices. Your first choice is to give up your dream and stay where you are. The Stream said, "Out of the question. My dream of love pushes me to grow." "Your second choice," said the Wind, "is to cross the desert without changing anything. To dream and yet to prevent the dream from changing you." "And what is my third choice?" "To dream and embrace change," the Wind smiled. "Carry me, Mr. Wind. I'm ready!" the Stream laughed. Immediately, the Wind rushed down and blew hard on the Stream. Bits and pieces of the Stream began to swirl upwards. It was terrifying. Chaos ruled! For a moment, the Stream was gripped by the clutches of fear again. So the Wind shouted through the chaos, "Who are you? You're not a Stream. You're Water! Your essence is not your form. When you know who you really are, you can be comfortable amidst the chaos. Because deep within you, you know that nothing will ever change." Water said, "But I am still afraid!" "Love who you are and love your dream. Love the fish who will live in you, the trees which will be planted on your shoulders, and the families who will have picnics on your banks. And love will push all your fear away." Finally, at the other side of the desert, the falling rain collected itself into a Stream again. When he was complete, he said, "Mr. Wind, I don't know how to thank you. You changed me." The Wind smiled, "No, my friend. Only love can change you.
The Greatest Joy of Life Lovely story, right? I believe the biggest question of life isn't "Who had the most fun?" The biggest question of life is "Who loved the most?" Being content with where you are is fantastic. But growth, if required by love, is fantastic too. At the end of the day, contentment and growth are important, but not the most important values. Love is! Be content and desire growth, at the same time? This is absurd. But this tension in fact is one of the secrets to extreme happiness. You must learn to be content with what you have, and say "Thank You" often, and take time to celebrate. Yet at the next breath, desire for better things, strive for higher summits, and embrace change. How is that possible?  Love is the answer. What Is Your Path? So what is your dream of love? Like the Stream, you too have three choices.
Choice #1: Play small. One day, a woman came up to me complaining about her husband. "He's not had a job for the past six years. I'm earning for the family," she said. "What is he doing at home?" I asked. "Praying and reading the Bible and reading your books!  He says he's at a stage in his life where he'd rather be poor and close to God than be rich and far from God." For him, life was black and white. If you're poor, you're close to God. If you're rich, you're far from God. It never occurred to him that it's possible to be rich and close to God.
Choice #2: Dream big but remain unchanged There are two types of innovations – Sustaining Innovations and Disrupting Innovations. Let's say you own a skateboard. Perhaps you transform the material to high-grade flexible plastic or change the wheels to titanium alloy. Perhaps you take skateboarding lessons from the masters of skateboarding. Disrupting Innovations are totally different. Disrupting Innovations means throwing away the skateboard and getting a 3000 cc Harley Davidson motorcycle! That's difficult. Disrupting Innovating believes that what took you to where you are now may not take you to where you want to go.  Because Big Dreams require that you embrace Big Changes —another word for Disrupting Innovations. That leads us to the third choice…
Choice #3: Dream big and embrace big changes I've noticed that people who can embrace big changes are those who know who they are apart from their job titles, positions, reputations, and labels. They know the difference between essence and form.
Look at your life now. Out of these three choices, what choice have you taken? If you can change anything in your life to reach your dream, what will it be? Are there Disrupting Innovations you've been putting aside? Believe me. Your answers to these questions will determine your destiny.